DEEPSEA MIX ON CHRY 105.5 FM – DIVERSIONS RADIO
•
Listen now : https://soundcloud.com/jeremykbyc/deepsea-radio-mix-for-chry
Platform has donated to DIVERSIONS radio 4 pairs (8 people) of free passes to PLATFORM's upcoming presentation of Barcelona based producer DAVIDE SQUILLACE on Saturday July 26th at 794 Bathurst Street. You must follow the steps below to donate – for each pair of passes will be given away to the first people who donate $30 or more. Donors will also receive an official CHRY coffee mug and a 74 minute EXCLUSIVE downloadable WAV dj mix by JEREMY K (Deepsea, Bohemian Yacht Club Toronto) and a 90 Minute Mix by Koln's ANDY VAZ of YORE RECORDS made especially for the funddrive.
1) go to www.chry.fm
2) scroll down to FUNDRAISING and press READ MORE
3) DONATE through CANADA HELPS.ORG
4) select CHRY GENERAL FUND
5) in the MESSAGE / INSTRUCTION box write DIVERSIONS / DAVIDE SQUILLACE and your email address
*** if you are only pledging at the $ 10 level add JEREMY K or ANDY VAZ (to receive the exclusive 90 minute WAV file mix) and your email address. Mix will be emailed Nov 4th to all donaters.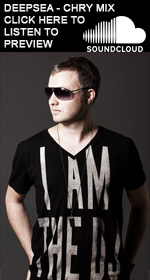 Leave a comment